Looking for tips on digital marketing for 
fitness professionals
? This blog will dive into how to find success and grow your business through online marketing strategies. Whether you own a private gym or work as a professional personal trainer, it's vital to use small business digital marketing techniques to 
generate leads
 and strengthen your brand. 
1. Create niche buyer personas to target in the community.
Marketing in the fitness industry has its own unique challenges. Typically, gyms and fitness centers have high competition in their local area. Then, it's sometimes difficult to find the right audience to target. Many businesses in the fitness industry market to the general population in their area, but the messaging is too broad to catch the eye of a potential member. Exercise.com encourages gyms to "consider who you want to work with, who your service is most suited to, and whether this segment of people is adequate to support growth in your business."

Instead, hone in on three specific buyer personas who your competition may not be targeting. Does your gym offer daycare? If so, you could target stay-at-home parents in your area with a special discount for your day classes. Or, if you are a personal trainer, consider targeting a unique niche buyer persona like older adults looking to stay mobile and active or a kids class for energetic children. When it comes to marketing for gyms, it's important to think creatively about how to stand out from your competition.
2. Use social media as a conversational tool and place to share personal stories.
Social media is still at the top of current digital marketing trends and techniques. Your social media profiles allow you to connect on a personal level with potential clients and gym members. Analyze the social media pages of your competition. What do they post about? What is the overall look and feel of their brand? Very often, businesses in the fitness industry post pictures of fit individuals lifting heavy weights and achieving big goals that may be unrealistic for your average client. 

Take a step back and think about your brand identity. What are the emotions you want to bring out in your audience? You could set yourself apart by focusing more on the success stories of your clients and the small victories that your fitness community achieves together. Start conversations with your followers by asking insightful questions and conducting surveys in Stories. Invite your audience into your business. You might find that the general populace responds more to personal connections than images of fit individuals. Keep testing what works for you! Need some help? Here are some great tips for how to grow your social media presence!
3. Post social media ads that target specific neighborhoods near you.
A top strategy for digital marketing for fitness professionals is social media advertising. It's important to grow your organic following. But another successful strategy for marketing in the fitness industry involves Facebook and Instagram ads. Now that you have three niche buyer personas, you can use targeting and geofencing on Facebook to send your ad directly to the audience you're trying to reach. Target locals within a few miles of your location. Most gym members want to be within a short distance of their gym or trainer. 

Instead of flashing your prices or a discount offer in your ad, craft your content directly at the individual's stage of life and personal story. What can your gym or training do to help them? Why should they consider coming to you?
4. Focus on your content marketing strategy.
We often stress the importance of strong content in our small business digital marketing services. Content is the way you tell your story and sell your product or service. Content marketing is the technique of drawing in your leads through valuable, free content and then converting them into loyal customers. Create blogs, video how-tos, and email campaigns centered around helping your audience meet their goals. It's important to offer your content for free in order to build credibility and loyalty. Once you establish trust, you can make the ask for a financial investment.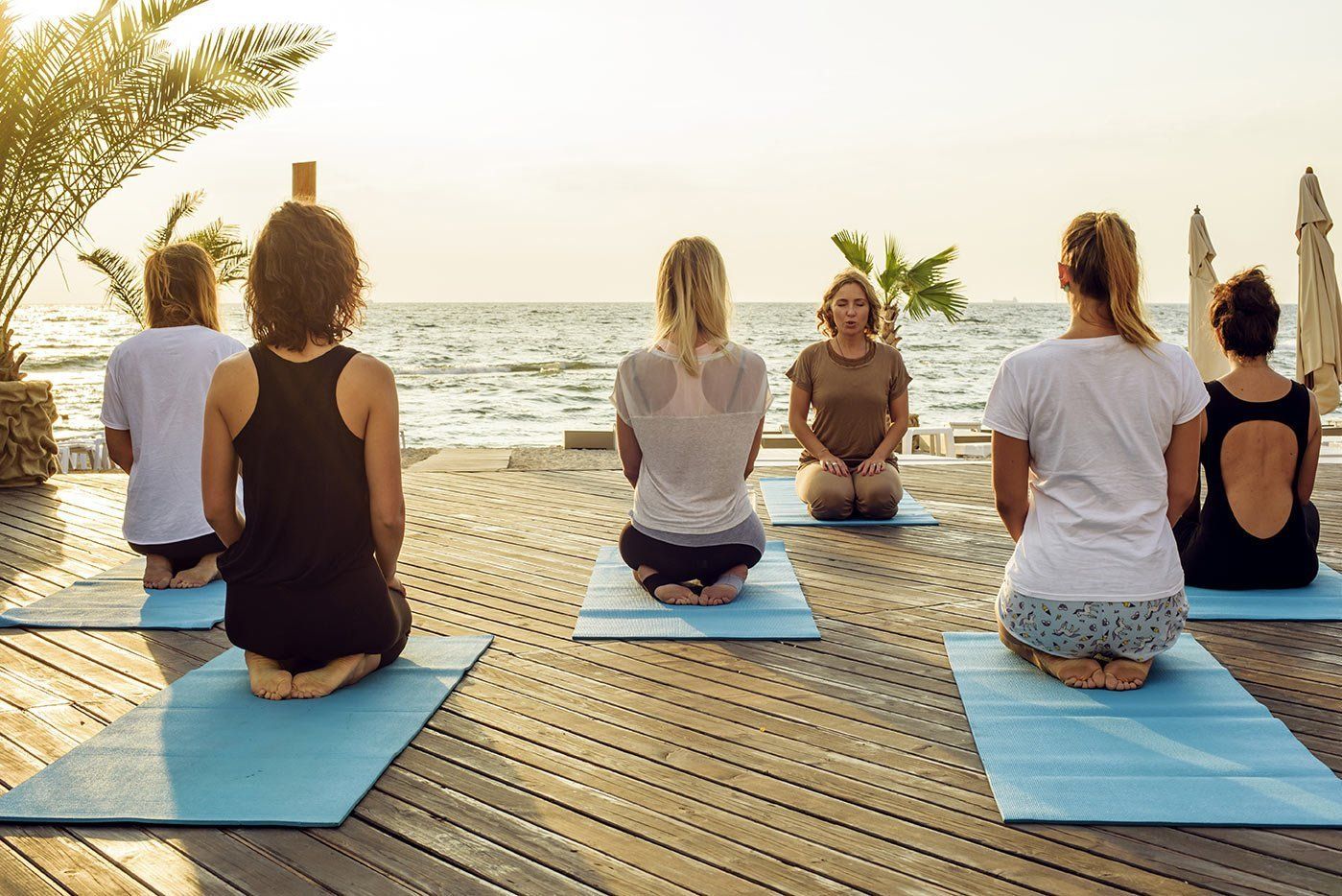 5. Create a gym community that sells itself to friends and family.
One of our top online marketing strategies for the fitness industry involves organic word-of-mouth referrals. How do you create a growth structure where your community builds itself? You create a gym community that is fun, inclusive, and engaging for specific buyer personas. If you create an environment where everyone feels welcome and encouraged, they will automatically tell their friends and family about their experience. You could even offer a referral incentive that encourages your loyal members to bring a friend. 

It's important for gyms and trainers to remove barriers to entry. Many individuals don't want to try out a new gym or class because of the perceived intimidation of fitness communities. Push against that view by showcasing how welcoming and encouraging your gym is. It's your job to identify hesitations and concerns in your target audience and craft your messaging to alleviate those concerns. 
6. Obtain reviews for your Google My Business and Facebook pages.
When it comes to digital marketing trends for fitness professionals, positive reviews, especially on Google My Business, are paramount. Before a potential customer ventures into your facility, they will most likely read reviews to make a first impression. If you only have one or two reviews, the perceived value of your business will automatically appear lower than your competition. Ask your loyal members to leave an honest review about their experience at your gym or class. Make sure that you respond to all the reviews, positive or negative. The more 5-star reviews you receive, the higher your credibility to potential customers. Positive reviews on Google my Business are also helpful to boost your website's SEO.

We hope that our top hacks on marketing for fitness professionals were helpful to you. When it comes to small business digital marketing trends, every business industry is unique. Marketing for gyms will always look different than marketing for a restaurant. But in the end, it all comes back to your customer. How do you improve their lives? What problem do you solve? Why should they come to you to solve this problem?